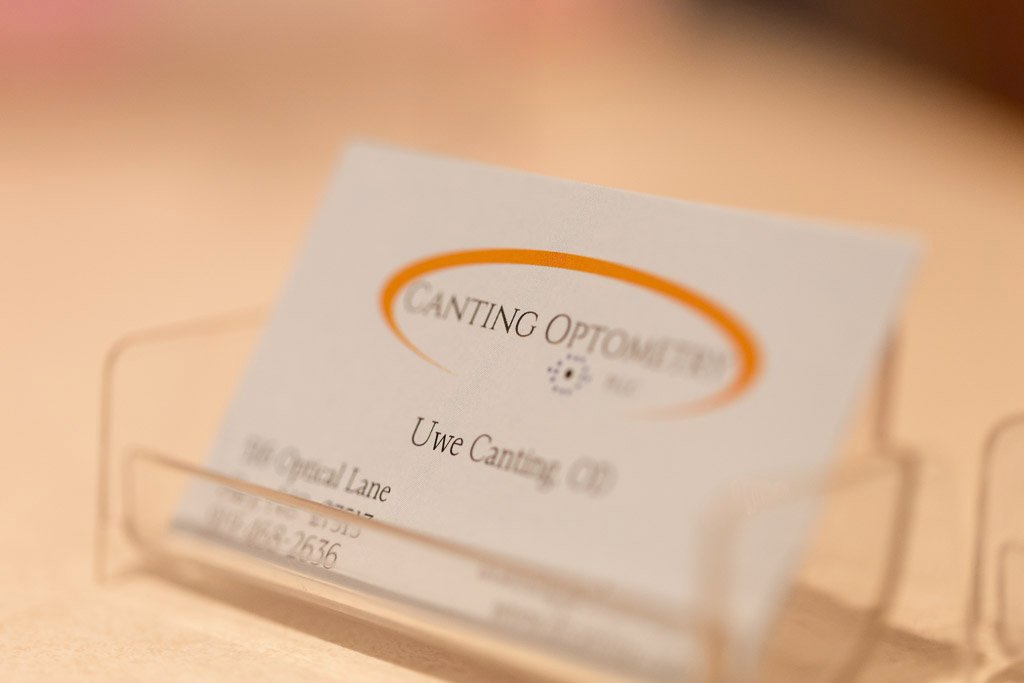 Canting Optometry, PLLC, located in Cary, NC, provides comprehensive eye examinations for you and your family. We are proud to offer some of the latest technologies and equipment to ensure you receive the best diagnosis and treatment possible.
In addition to eye exams, we offer a wide range of vision services, such as eyeglasses, contact lens products and services, and treatment for various eye diseases, eye allergies, and eye injuries. We also offer consultations for laser vision correction.
Dr. Canting has over 36 years of experience in caring for all of your eye care needs. Our office manager, Jeanne Canting, is a NC licensed optician with over 20 years of experience in fitting and dispensing eye wear. They will do their very best to provide you with outstanding service and top quality products at an affordable price.

Call today and schedule your next appointment.
919-468-2636
Our professional, courteous staff will give your eyes the attention they deserve!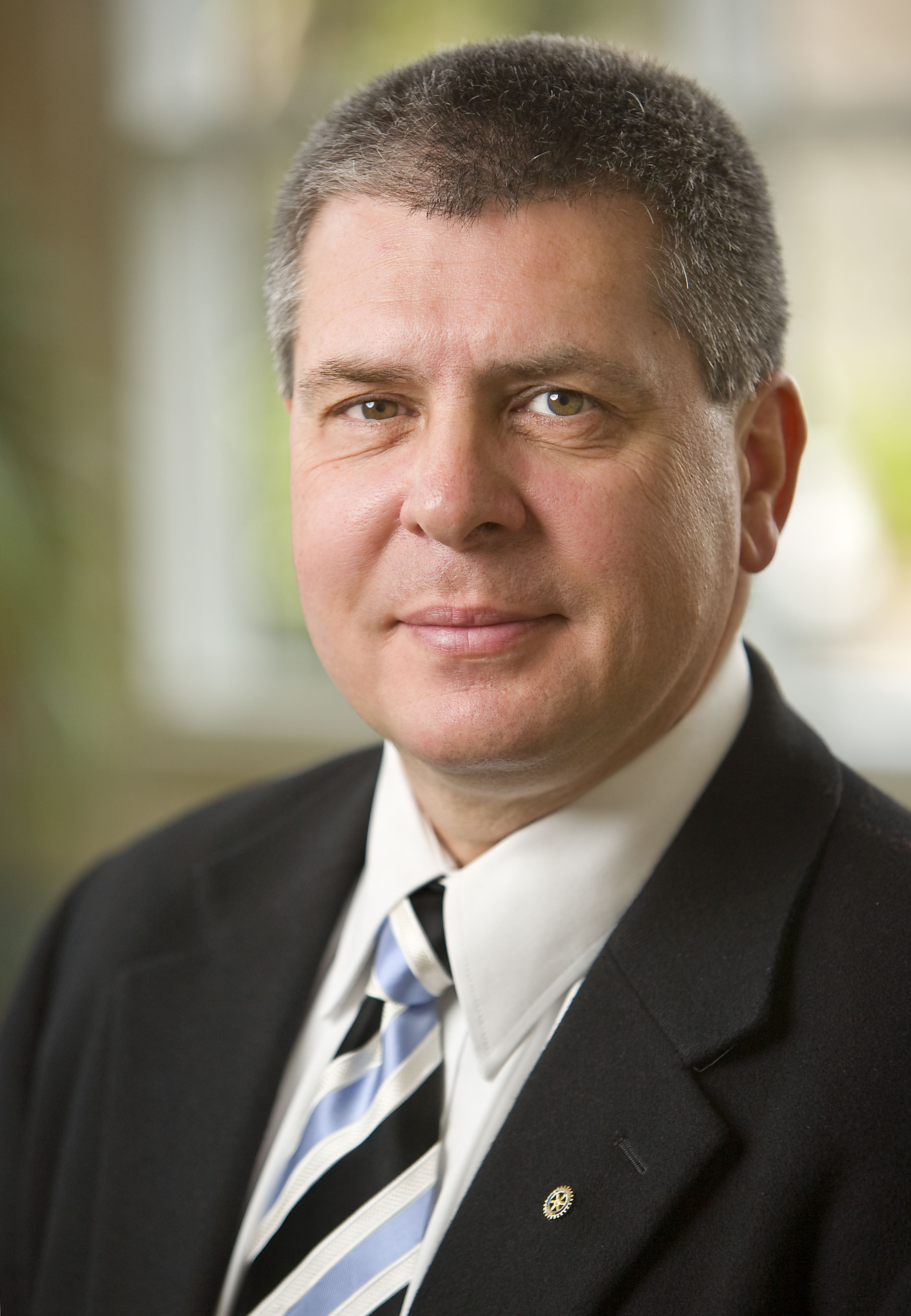 Uwe Canting, OD

Dr. Canting was born in Zirndorf, Germany, and his family moved to the USA when he was a small child. He lived in several Army bases throughout the country before his father retired in Fayetteville, NC.

Dr. Canting graduated from ECU in 1979. From there he went to the University of Houston, College of Optometry. After receiving his optometry license in 1983, Dr. Canting joined the US Navy where he served as an optometrist in various naval bases in RI and CA before settling in Cary, NC.

Dr. Canting is married to Jeanne Canting. He is the father of 4 children. He loves spending time with his family and his dogs. He enjoys traveling and visiting the NC beaches.

Dr. Canting has been practicing in Cary since 2001. He is thorough and precise in his work and his happy, energetic personality makes him a hit with his patients. He was voted one of Western Wake's top 3 eye doctors in Cary Magazine's Maggy Awards for 2009, 2010, and 2011, 2019 and 2020.

I have been going to Dr. Canting for many, many years and there is no one better. Dr. Canting and his staff are friendly, professional and super attentive. If you're looking for a great optometrist, I highly recommend Canting Optometry for your eye health, glasses and contacts.
Excellent is the perfect word for Dr. Canting and his team! They are excellent care providers with excellent customer service and a pleasant office atmosphere. I have been going here for a decade (even when I have lived out of state) because I wouldn't have it any other way. Honestly, I rarely, if ever write reviews, but I rely heavily upon them when in need of a new provider, service, trip, etc. Therefore, I thought I'd chime in case this helps anyone else. I reiterate that you cannot go wrong with this practice. Good luck and have a great day!
Excellent optometrist, excellent staff, great location and beautiful office! They are efficient, accommodating, professional, and provide excellent patient care...I highly recommend them!
A great visit, no pressure to sell you glasses contacts etc and a very thorough eye exam. Very knowledgeable, professional and efficient.
After non-stop turnover of doctors at my previous provider (one of the big national chain types), switched over here after seeing the new office which is close to my work. So happy I did. It's clear Dr. Canting loves what he does and cares for his patients. Rather than just trying to get you in and out as fast as possible, he spends time with his patients, and his energetic personality is contagious. The staff is great too. Switching my daughter over too even though it's a bit of a drive from home...but so worth it. Highly recommend!
I usually don't post Google reviews negative or positive but Dr. Canting and his team is worth the time. My entire family has been going to his practice for many years and I cant say enough positive things about them. Dr. Canting has always been upbeat and positive. Holly is the pro at making sure your insurance claim is taken care of correctly and is super to work with. A great team!
Dr. Canting is AWESOME!!! My daughter had something in her eye that we couldn't get out on a Sunday morning and she was in a lot of pain. I called Dr. Canting's after hours phone # to ask for an urgent care recommendation that could deal with eye issues but he insisted on seeing her himself! 20 minutes later he had the object out. What Dr. opens his office on a Sunday to help a patient these days?
This was my first time at Canting Optometry and I am very impressed. The staff from front desk, to preliminary exam and exam by Dr Canting was quick, thorough and very professional. Dr Canting is awesome and so funny! Heidi helped me pick out the perfect frames and I was out in an hour. I highly recommend!
Every year I leave with a great experience! I highly recommend Dr Canting to everyone. The prices for annual exams and contact are very competitive even without vision insurance.